30W Portable Kit lumière solaire vert
MTO-SL216FM
1. sur la description du produit du Kit de lumière solaire vert :
Remote control
Radio remote Controller
Solar Panel
1pc 18V30W polycrystalline panel+ 5m cable
SMF lead Acid Battery
1pc 12V20Ah rechargeable
Lamp
2pcs LED 3W lamp + 5m cable of each bulb
USB port:
2pcs 5V output for mobile, MP3,MP4, digital camera charging
Indicator
LEDs 25%, 50%, 75%, 100%
Fully charging time
About 8 hours
Lighting time
2pcs bulb: 28 hours; 4pcs bulbs: 14 hours; 6pcs bulbs: 9.5 hours
Size
Elec. box: 224*109*190mm Panel: 505*465*25mm
Weight/ctn
(Power box) N/W:25kg, G/W:26.00KG/3sets;
(panel) N/W:12.80kg, G/W:14.30kg/3pcs
2. caractéristiques du Kit de lumière solaire vert :
*
FM
Radio/Bluetooth/Headset/TF
card/U
flash
disk
* Home lighting
* Mobile/MP3/MP4 charger
* Power indicator for reminding power remained
* Two ways charging by solar panel or AC adapter
* Plug and play solar kit with handle
3. images montrent des Kit de lumière solaire vert :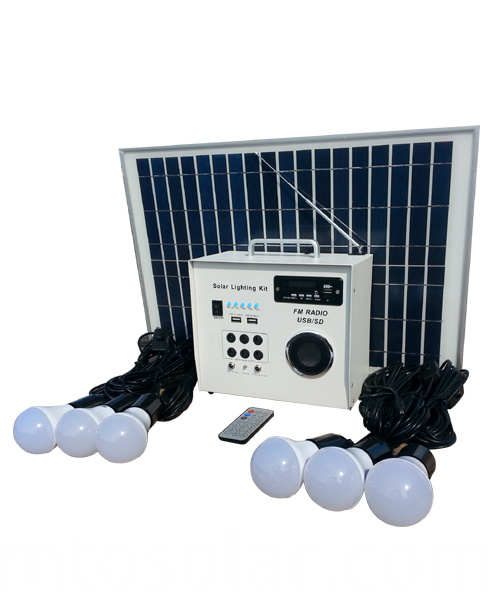 4. emballage et expédition du Kit de lumière solaire vert :
Packaging
3pcs/ctn(for power box & solar panel)


carton size: 545*300*495mm(power box)

550*185*470mm(solar panel)

20ft container loading: 218cartons(654pcs)
40ft container loading: 450cartons(1350pcs)
Échantillons de Kit de lumière solaire vert seraient être envoyés dans les 5 jours après paiement ; Ordres formels pourraient être expédiés dans les 25 jours après paiement.
5. informations de l'entreprise de Kit de lumière solaire vert :
Original est un fabricant de systèmes d'énergie solaire, lanternes solaires, chargeur solaire, lampes à ampoule LED, dirigée vers le bas de lumières, bandes de Led, Led tubes, led projecteurs, a mené la lumière crue et led lampes de poche en Chine qui ont été dans ce domaine pour les années.
Notre usine original optoélectroniques Limited. Zone industrielle de Donglian, route de Kengzi, District de Pingshan New, Shenzhen, basé sur la position géographique supérieure, nous pensons plus pour nos clients.
Nous offrons des produits de haute qualité et des prix raisonnables de nos estimés partenaires, veut une bonne coopération avec vous dans un avenir proche !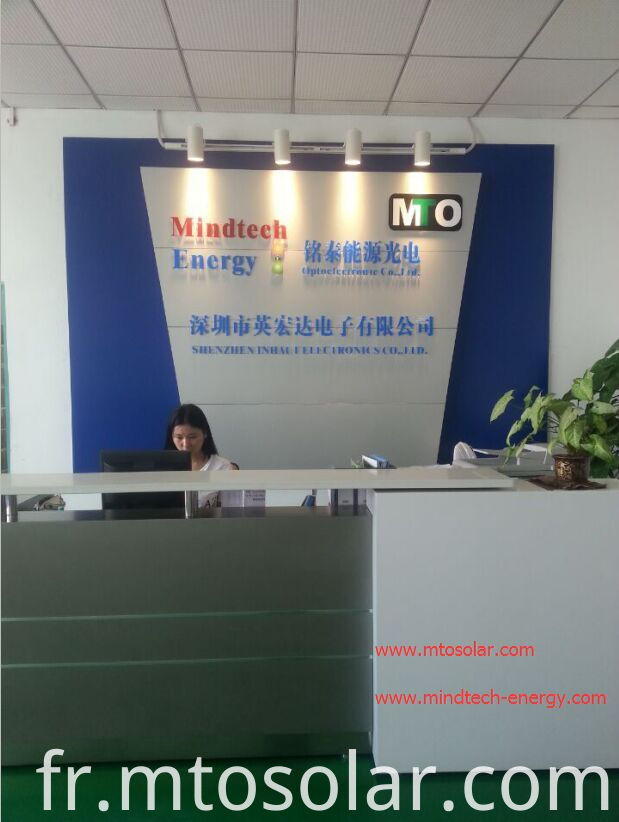 6.Certificate :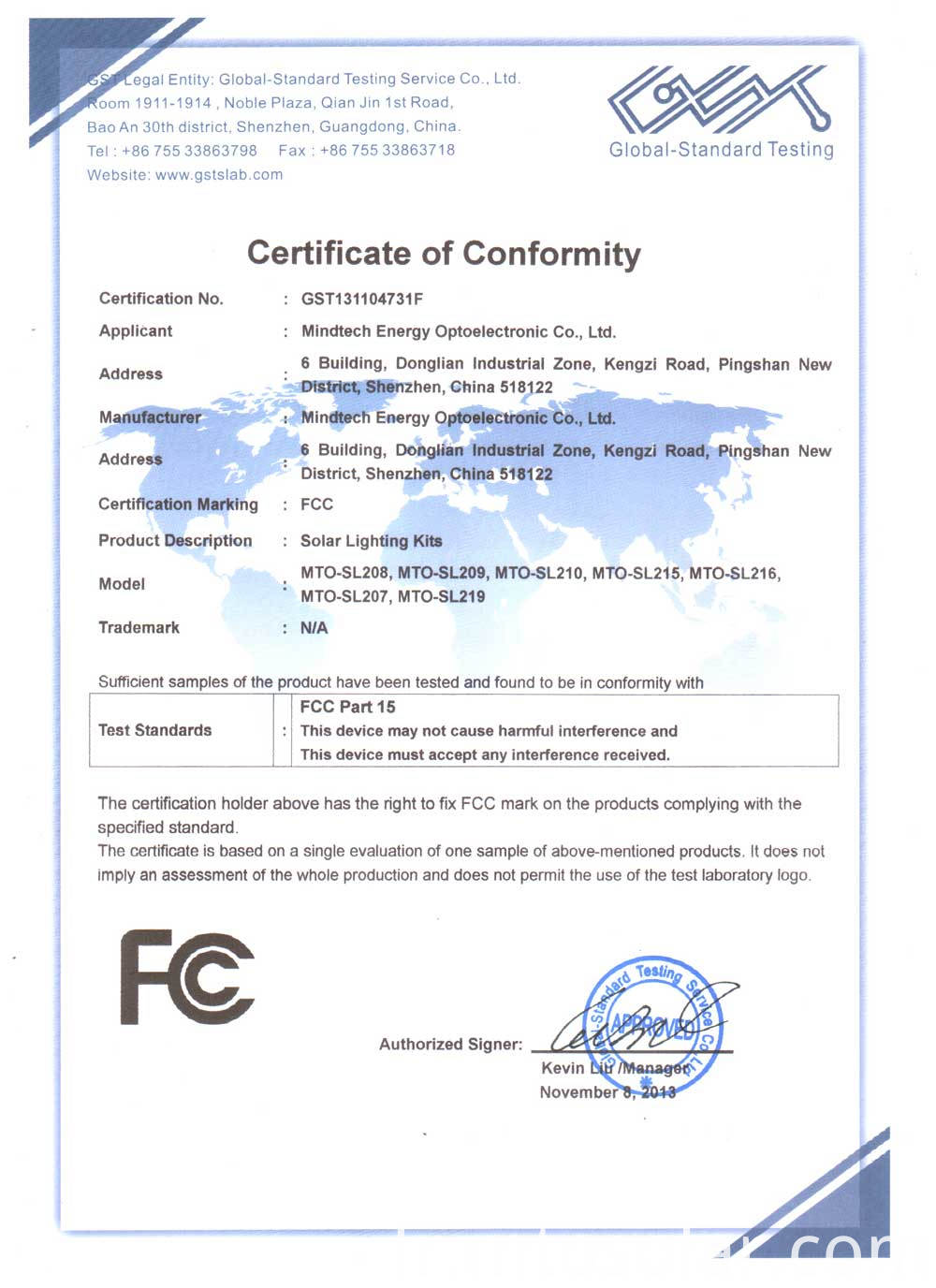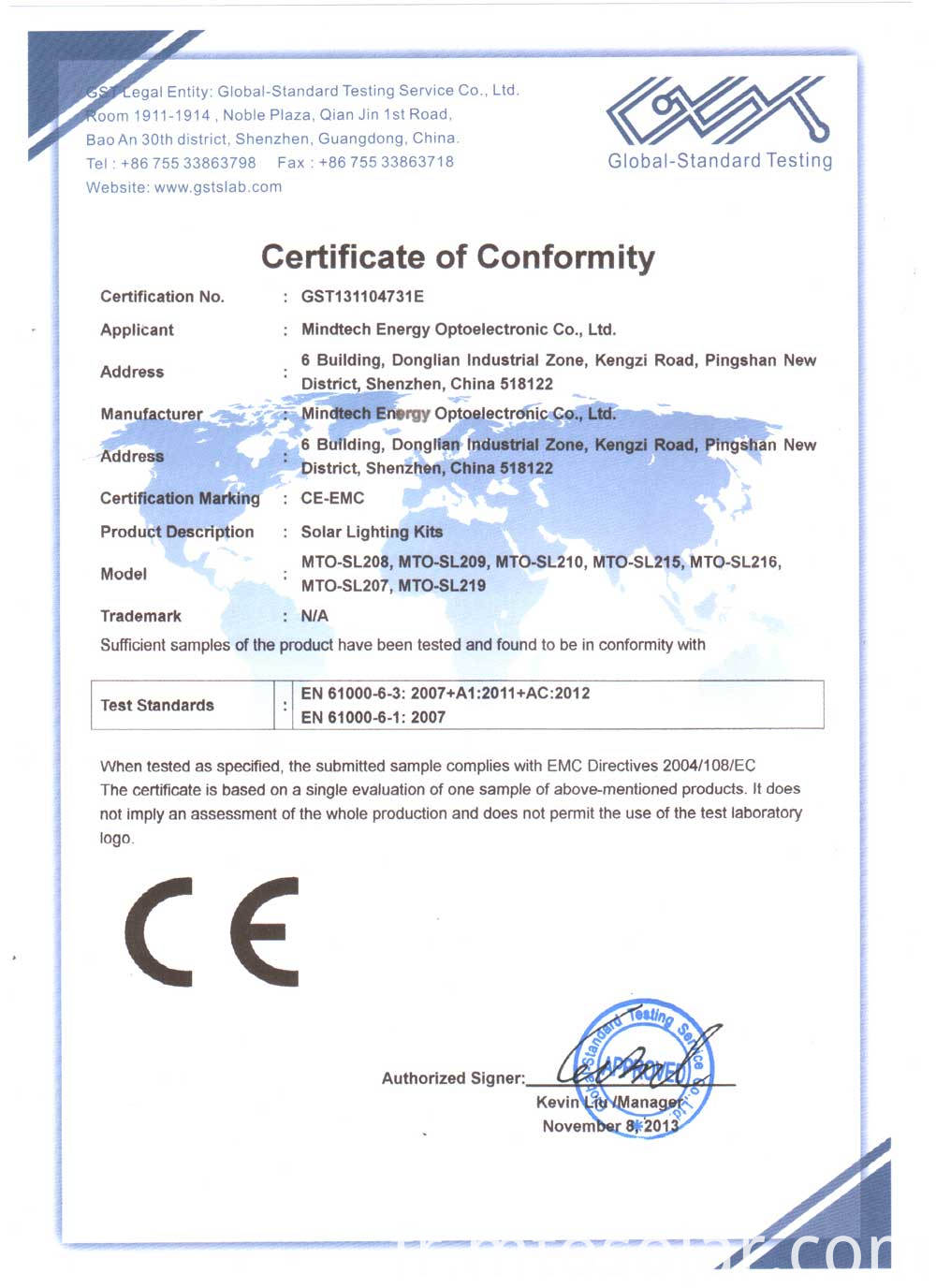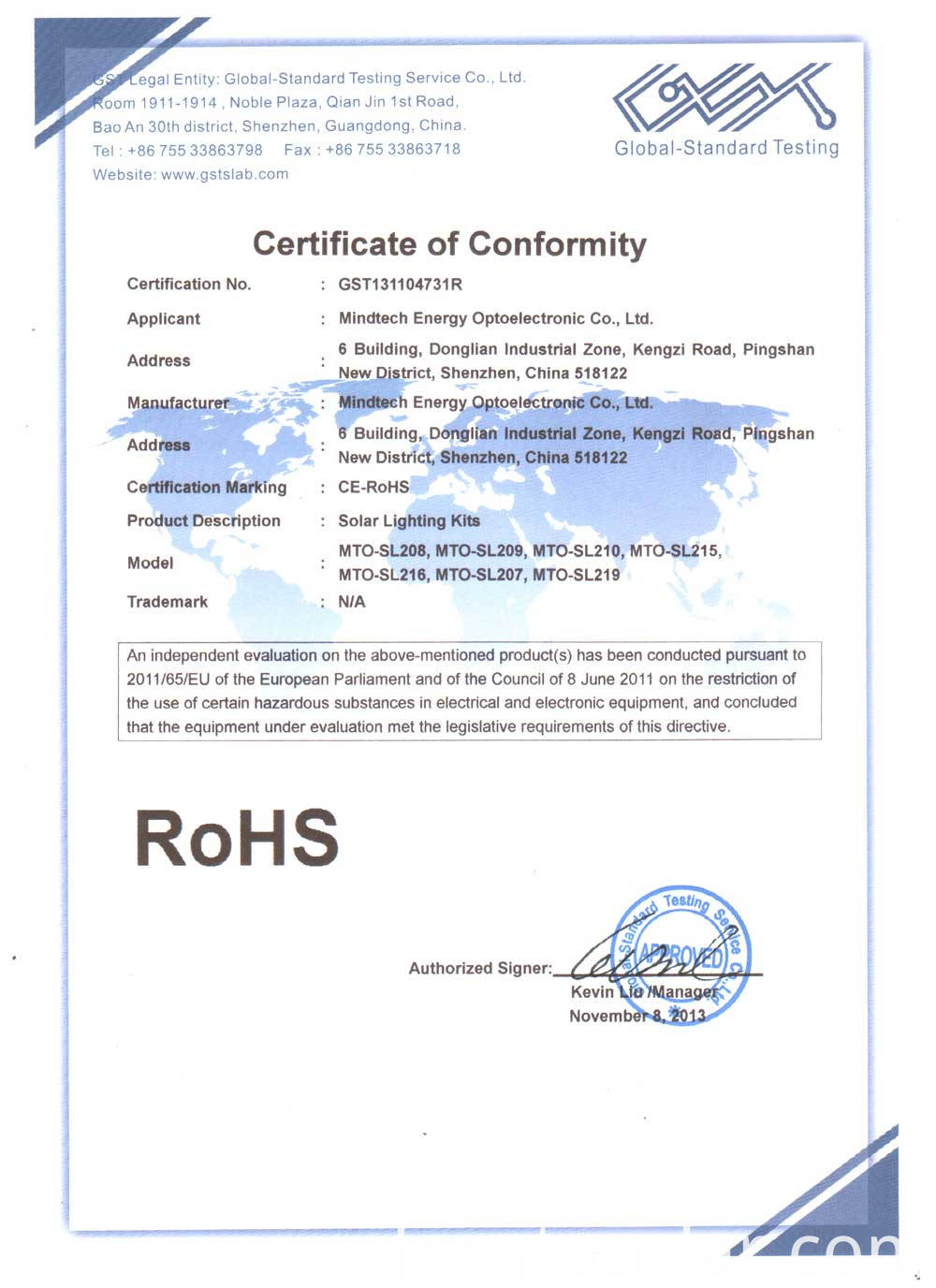 Groupes de Produits : Système d'éclairage solaire avec Radio FM